09/05/18
Logo design for Portafiori.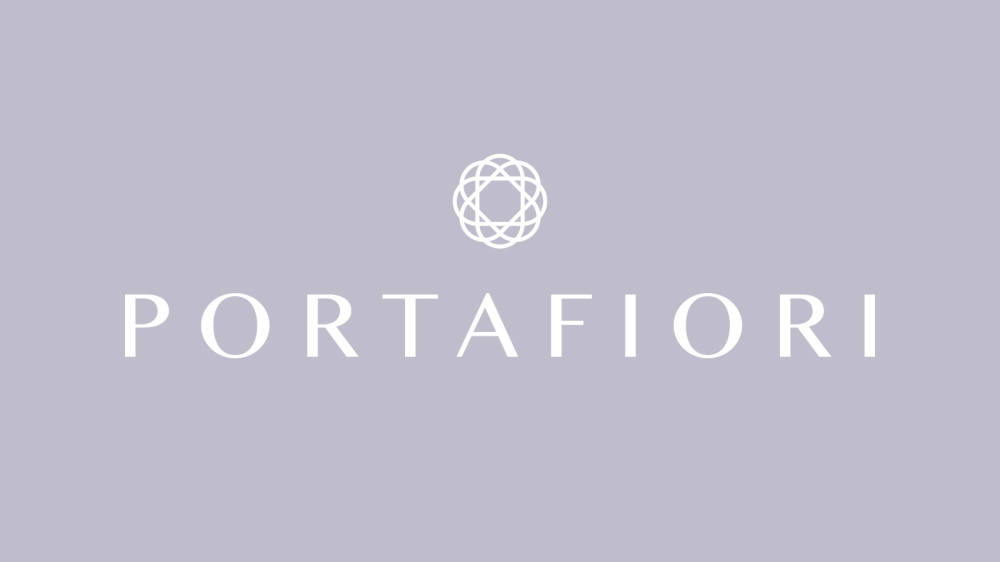 New logo design for an exciting start-up creating products within the luxury fashion industry. We can't wait to share more as the brand grows!
23/11/17
New branding for Mumbles Coffee.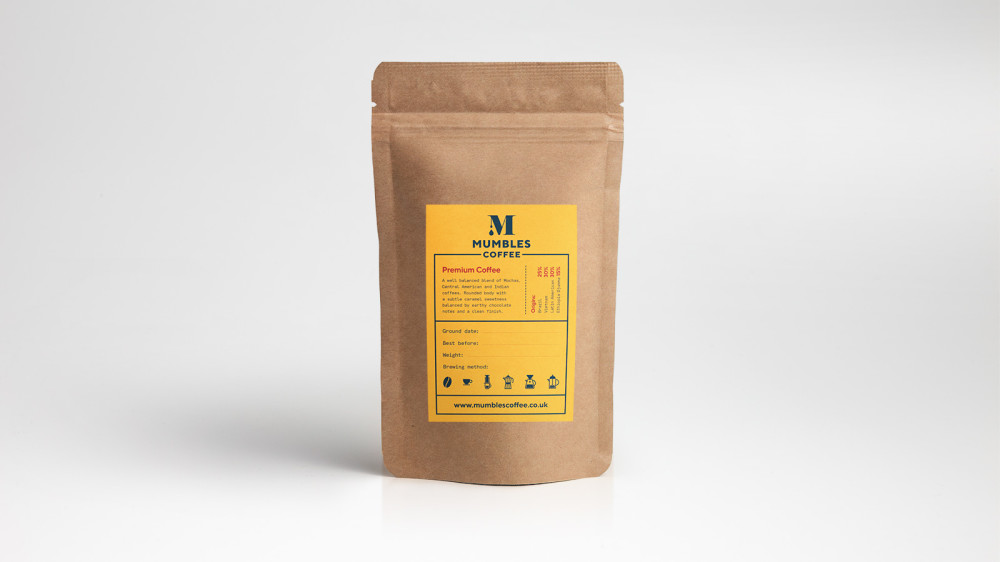 We've recently had the pleasure of working with local coffee house Mumbles Coffee on their rebrand. So far we've created a tasty new logo, loyalty cards, icon designs and packaging for their own range of freshly ground artisan coffee.
02/08/17
Branding for Curiosity Software.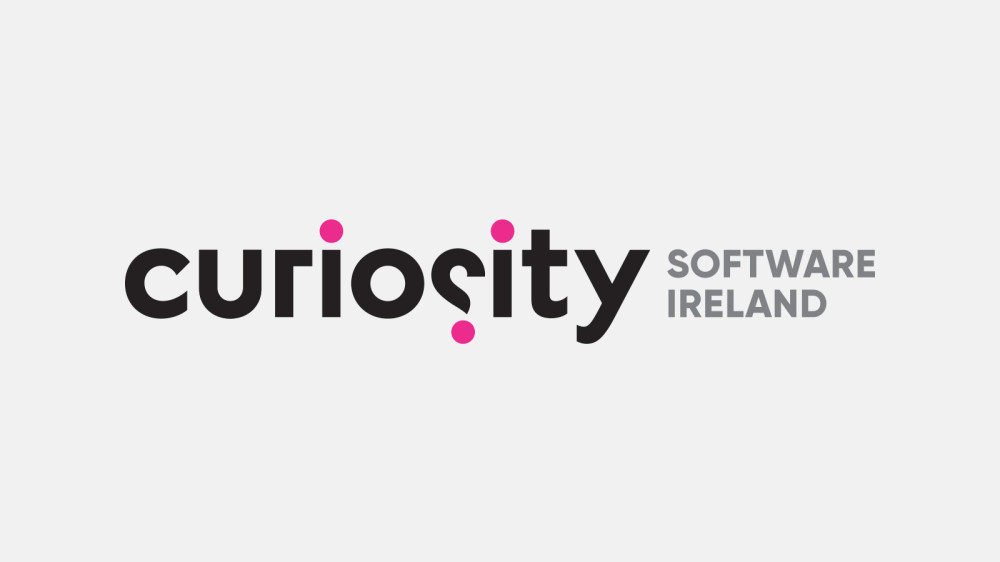 New logo and branding for Curiosity Software Ireland, a software company that creates innovative, easy-to-use components on the cutting edge of technology. The quirky logo design reflects Curiosity Software's maverick, groundbreaking approach to software creation.
14/06/17
Icon designs for Sazani Associates.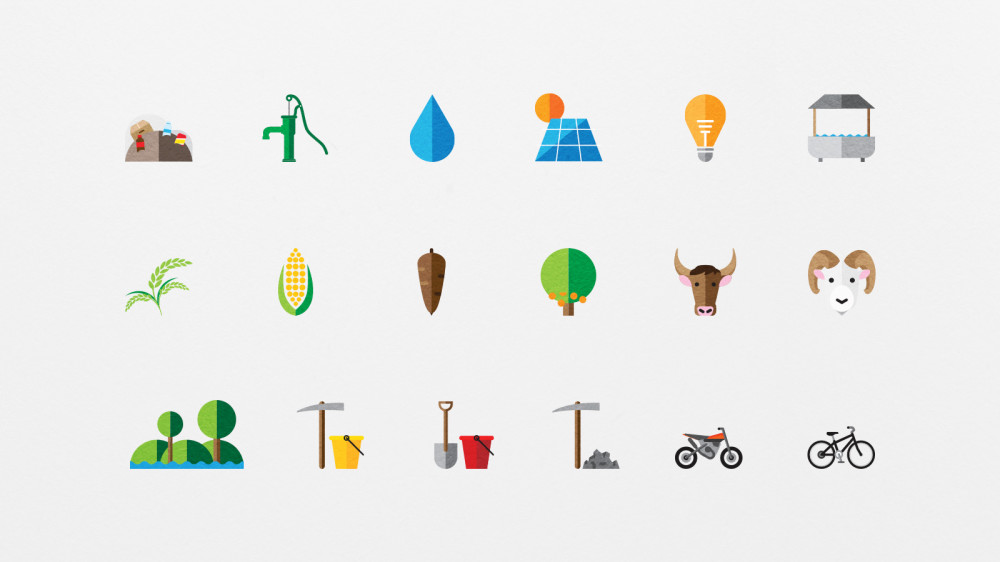 We were asked to create a suite of icon designs for Sazani Associates, an award winning UK based NGO that works to support sustainable livelihoods in Zanzibar. We're are immensely proud to be working with such a fantastic organisation, and hope to help them continue to tackle global poverty and inequality.
05/05/17
Branding for Redcliff Property Solutions.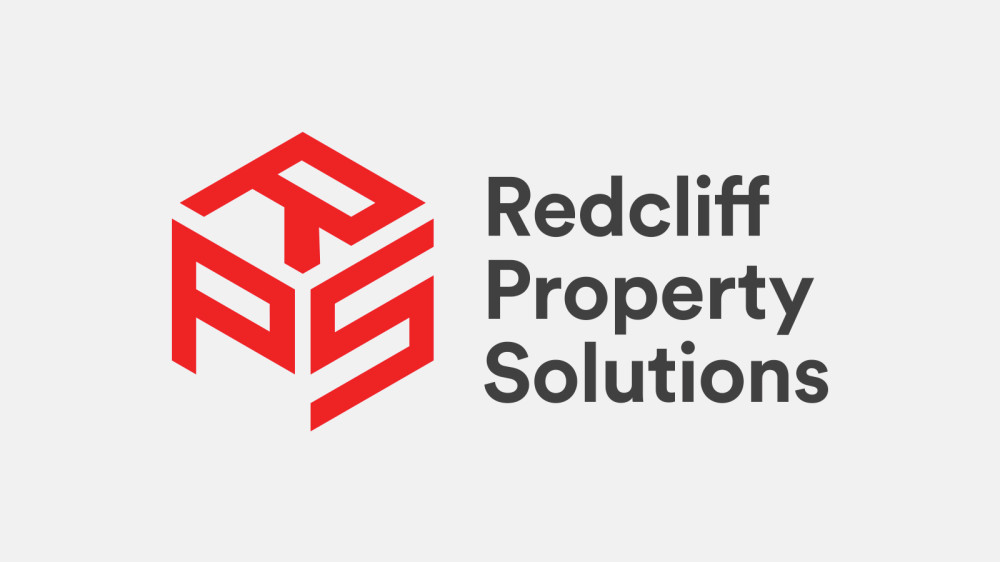 New logo and branding for property maintenance company Redcliff Property Solutions. We'll also be working with RPS on their website, stationery and printed promotional materials over the coming months.
28/12/16
New Year, New Start for BMJ.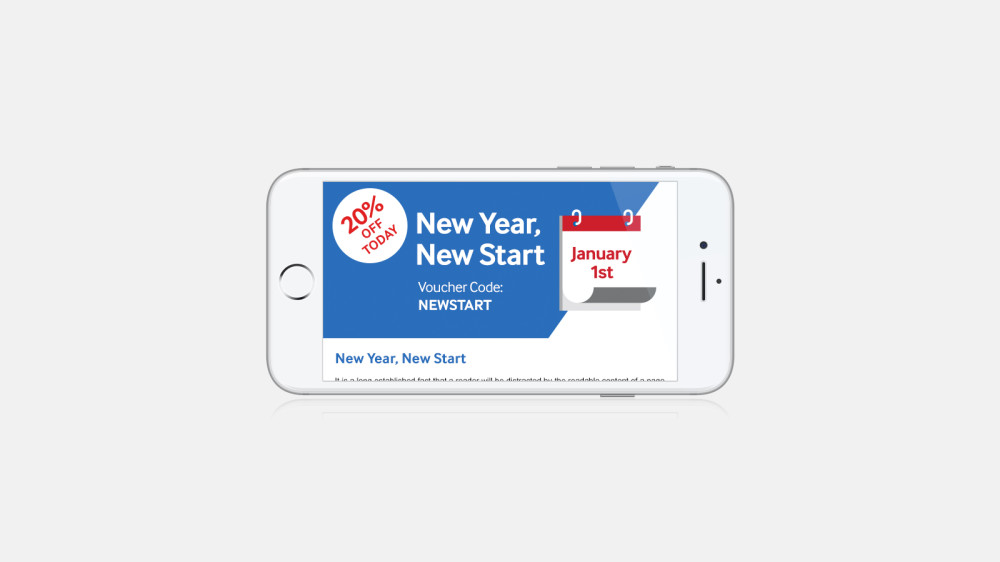 Calendar icon and email banner design for BMJ's 'New Year, New Start' sale campaign. Supporting graphics were also produced to help promote the campaign across social media.
17/10/16
Equinox Physiotherapy branding and stationery.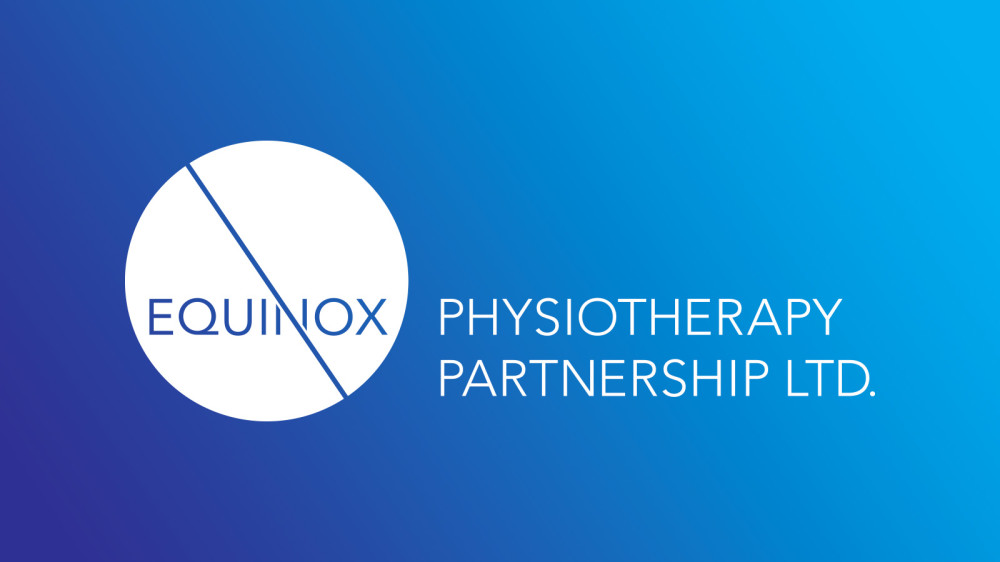 We've recently worked on some new stationery for Equinox Physiotherapy Partnership Ltd. Building on the strong logo and branding we created a little while back, the new designs coincide with a move of location. We're look forward to continuing our work with Equinox in future and helping to grow the brand!
30/09/16
Swansea Tennis & Squash Club plays a part in Black History Month.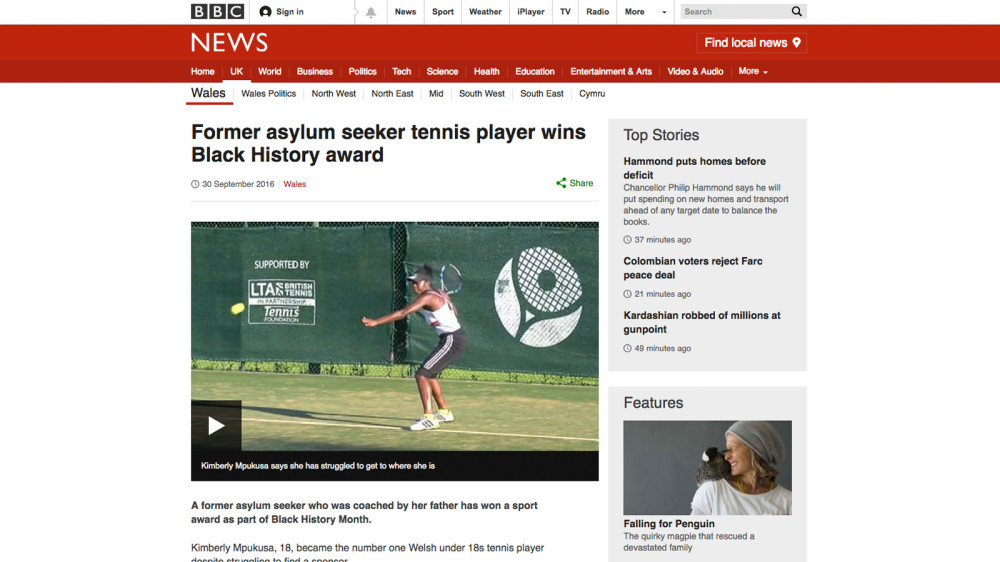 It was a very proud moment for us to see Swansea Tennis & Squash Club featured on BBC News as part of their story on Kimberly Mpukusa, the winner of a Black History Month sport award. We wish Kimberly all the best, and hope she continues to go from strength to strength!
22/03/16
New website for Ace Tennis Coaching.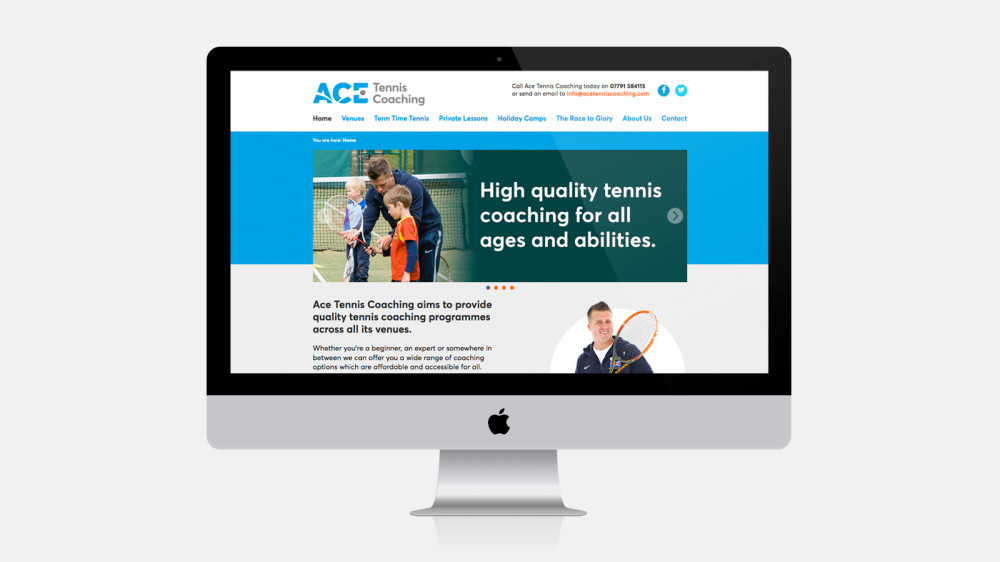 We are proud to continue our work with Ace Tennis Coaching by designing and building their new website. Following on from the new logo and branding we designed earlier this year, we've created a fun, modern, easy-to-use website. We're now looking forward to creating a range of advertising and promotional material.
17/05/16
New look for Swansea International Festival 2016.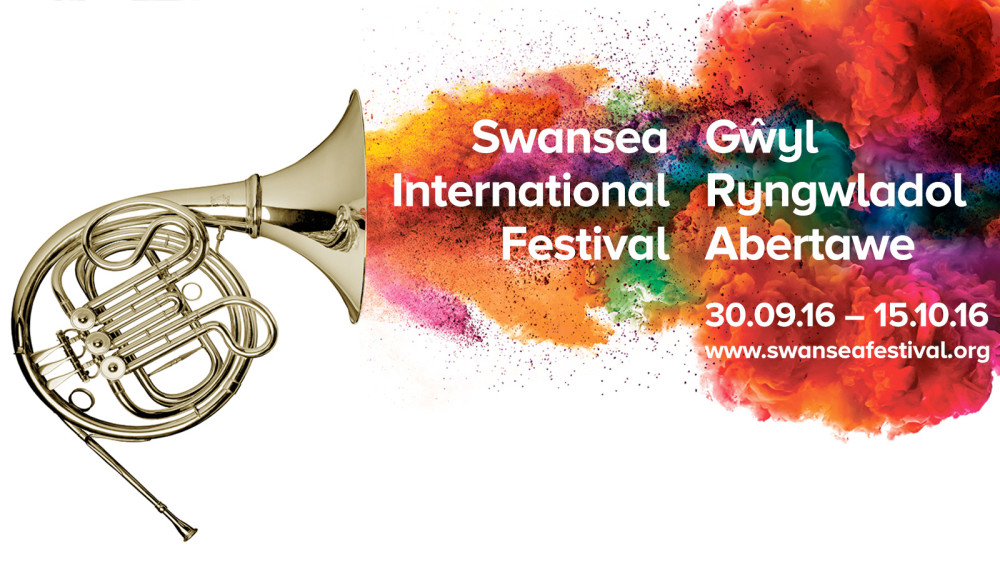 We're very proud to be continuing our work with Swansea International Festival on this year's event, and to unveil the new hero image. The mix of the classical brass instrument and an energetic explosion of colour perfectly encapsulates the essence of the festival. We can't wait to work on the rest of the marketing materials!
14/02/16
Lambert Smith Hampton infographic.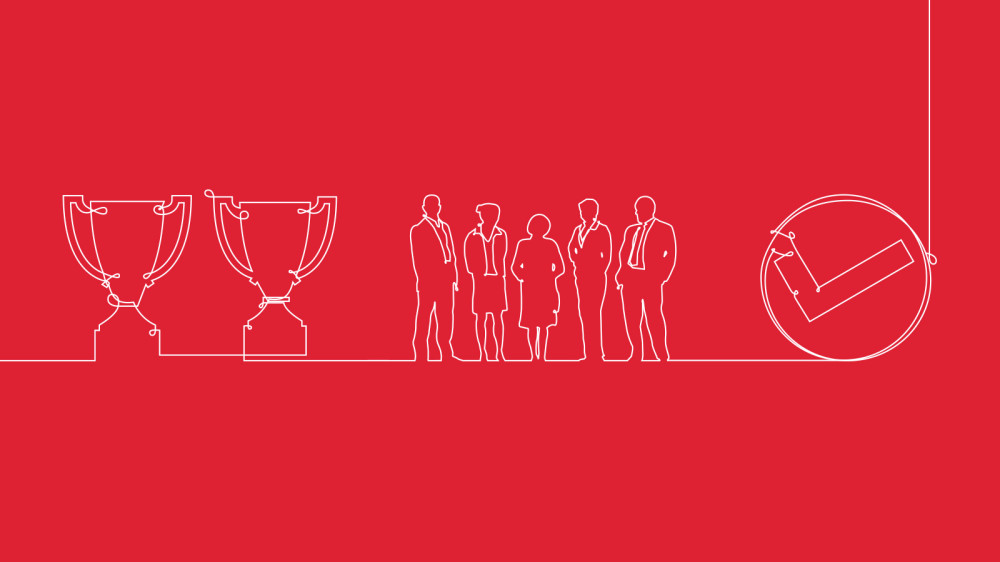 We're very excited to be working on an infographic design for Lambert Smith Hampton, a commercial property consultancy with a network of offices across the UK and Ireland. Shown above are some of the initial illustrations.
12/02/16
New logo design for Ace Tennis Coaching.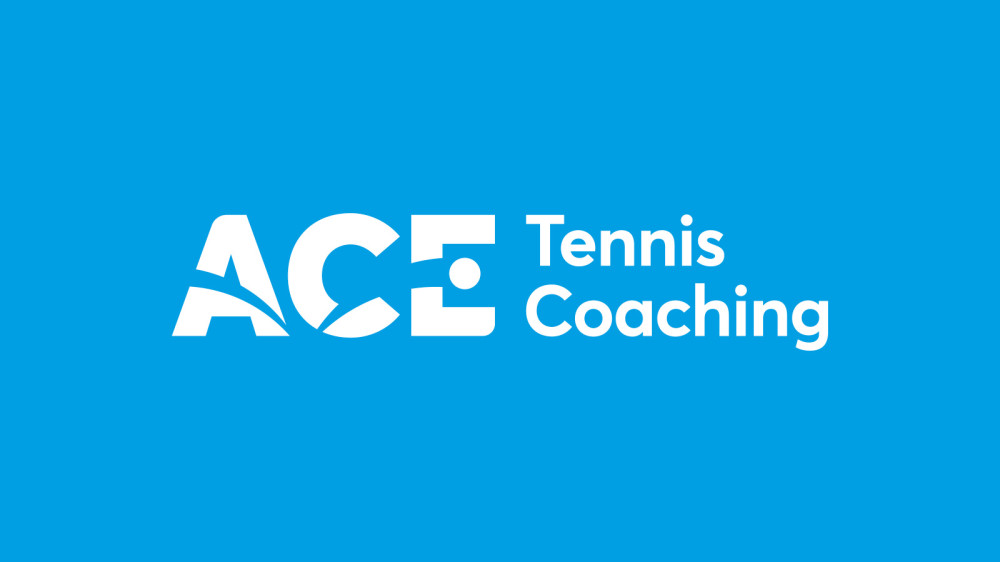 We were asked to design a logo that would reflect the high quality coaching provided by Ace Tennis Coaching while retaining the sense of fun, movement and excitement associated with the game. A new website is currently being built along with a range of printed and online marketing materials.
25/11/15
Website banner graphics for the All Undone Black Friday Sale.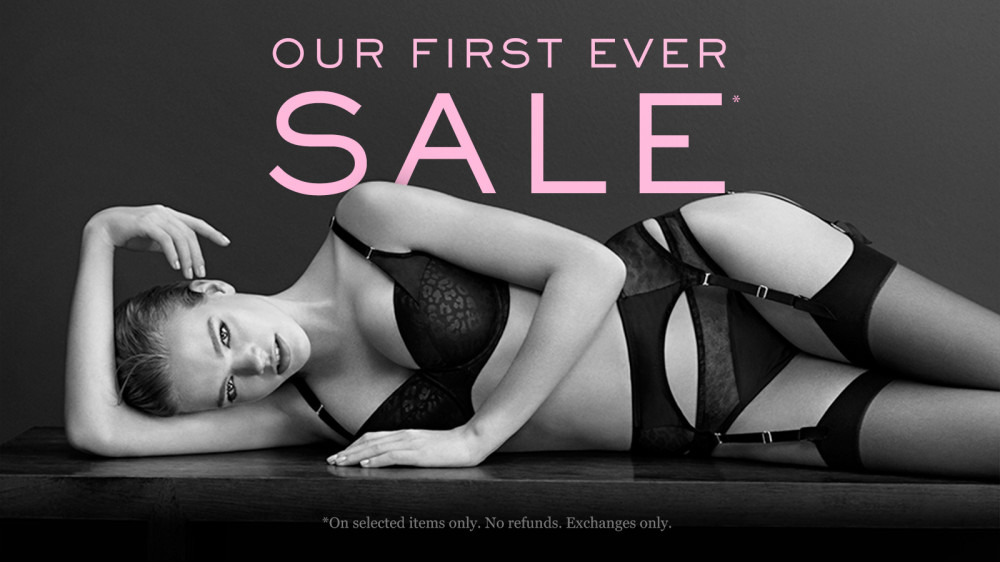 Banner graphics and a range of supporting materials have been created for the 2015 All Undone Black Friday Sale.
30/10/15
We've just completed a range of infographics for Uplands Construction.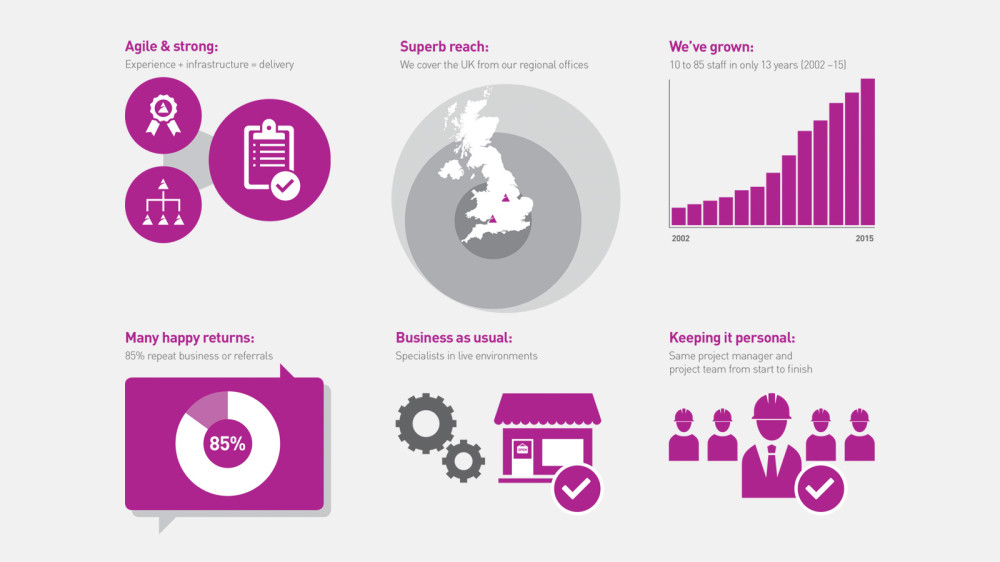 This series of infographics has been created to quickly and easily show the benefits of working with Uplands Construction to both new and existing clients.
11/09/15
We're very excited to be working with Uplands Construction, live environment construction specialists who also work on new builds, extensions and refurbishments.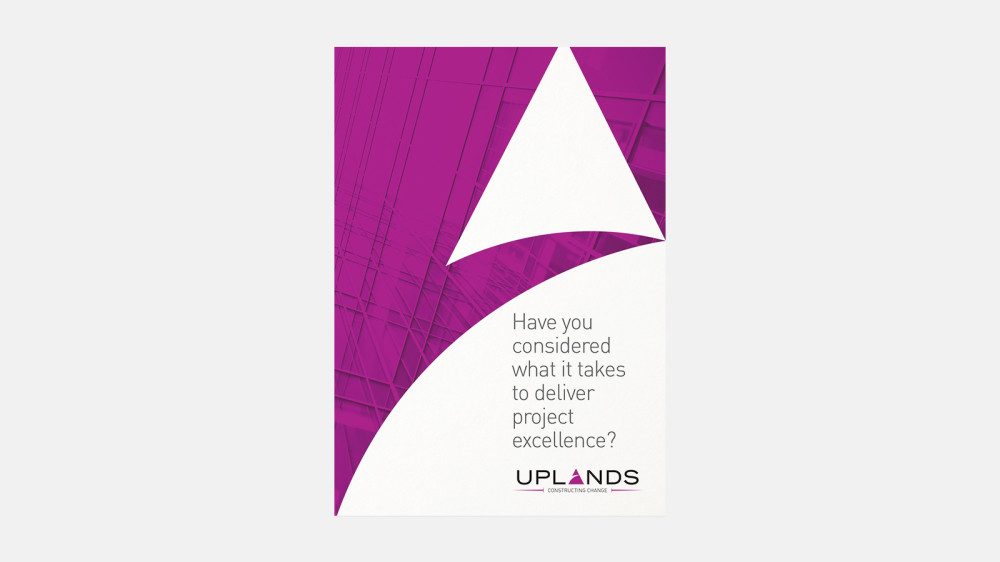 Using Uplands Construction's existing logos and branding we've designed an A5 brochure, A4 folder and A4 case studies along with some infographics. We're looking forward to working on more print and online design and helping Uplands Construction continue to be the contractor of choice.
27/08/15
We've recently completed the All Undone Spring / Summer 2016 Look Book.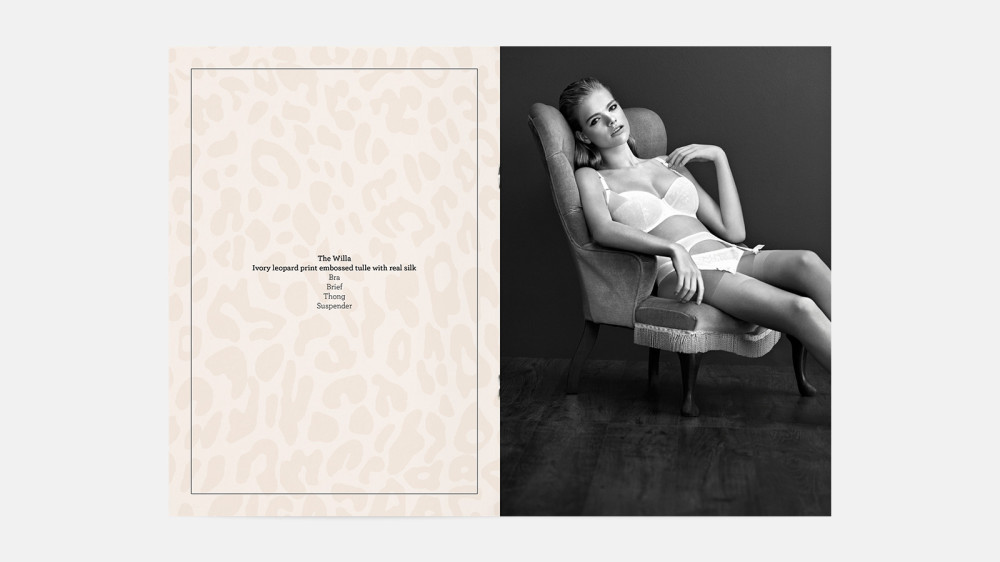 Shown above is a sneak peak of the Willa collection. A leopard print texture has been applied to match the smooth silk and leopard tulle of the lingerie. A number of different colours and textures have been used throughout to match each of the different collections, creating a Look Book that's almost as sexy as the underwear itself.
6/08/15
We've worked on some new branding work for Incorporation Works, who help create subsidiaries and support to UK companies going the US (and do the same for US companies setting up in the UK).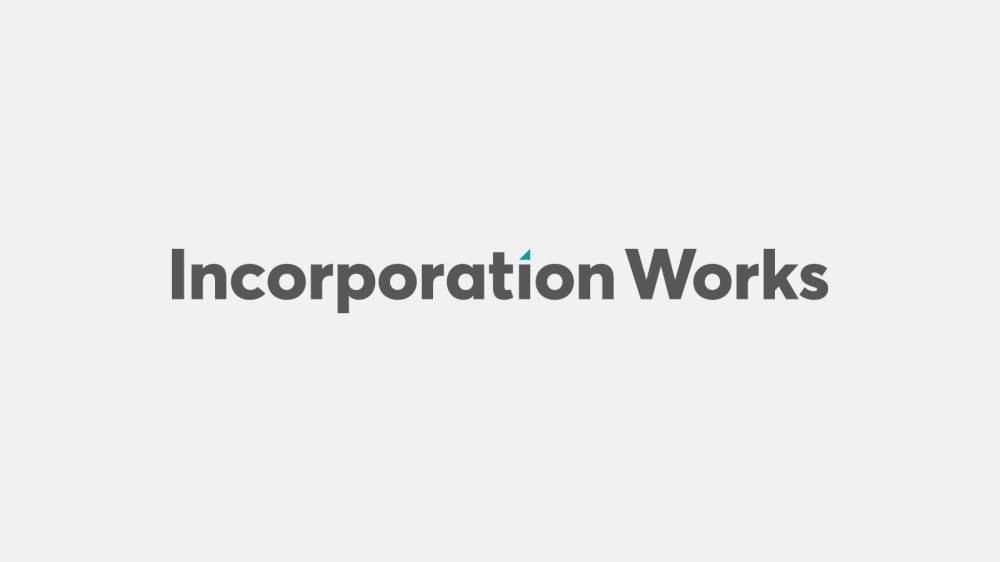 We created a clean, modern logo that would reflect Incorporation Works professional, friendly and experienced approach to business. The logo has been applied to a range of stationery and an icon has been also been created for use on social media sites.
19/05/15
Continuing with our rebrand of the Swansea International Festival, we have recently designed this year's programme.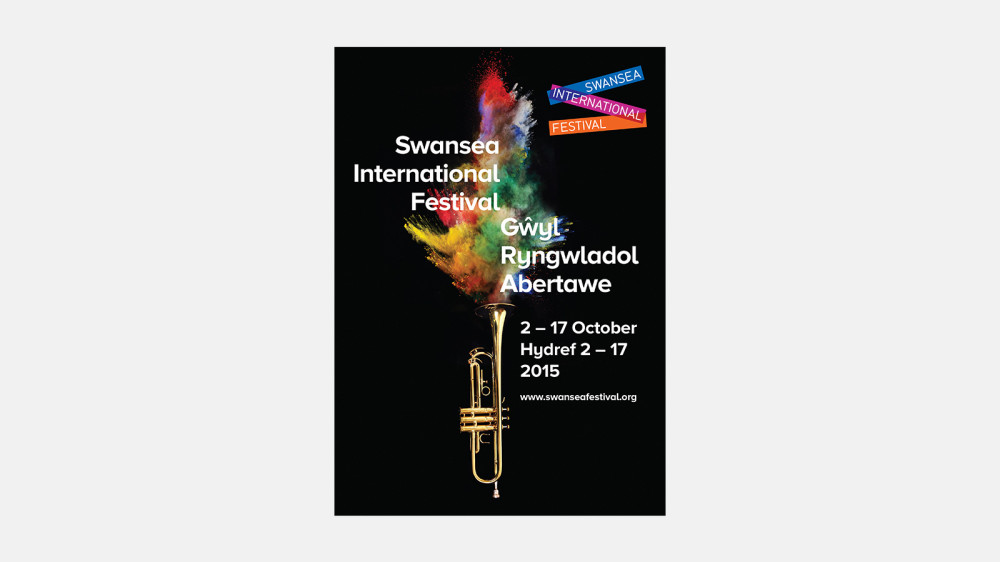 A bright, vibrant cover image was created which perfectly captures the excitement and energy of the Festival.
16/04/15
Our latest branding project is for the Swansea International Festival, two weeks of live events celebrating music and the arts.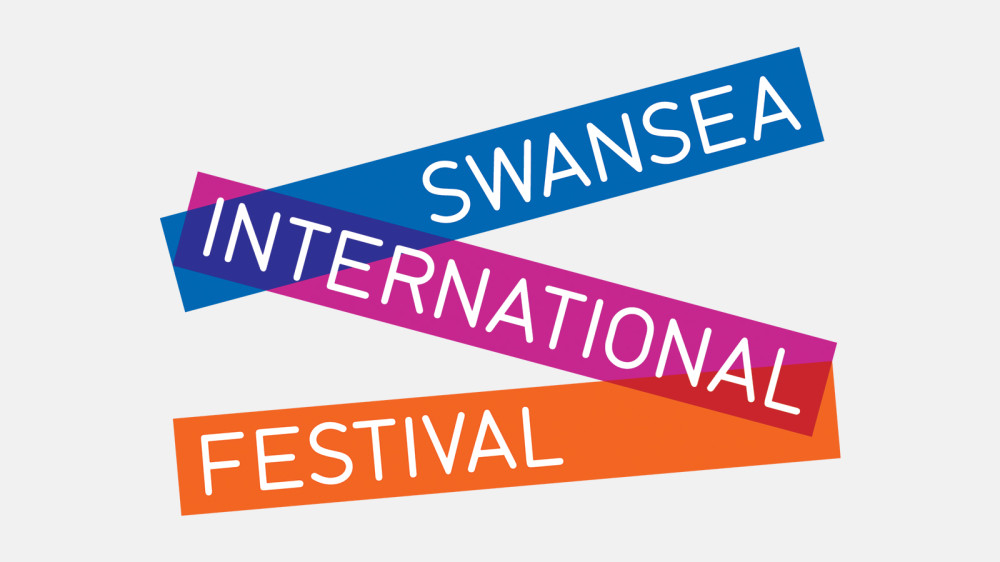 Previously know as the Swansea Festival of Music and the Arts, the festival needed a new look to coincide with it's name change. An exciting, vibrant logo has been created that reflects this spectacular event which features some of the world's greatest musicians and artists.
A new website and a wide range of promotional material is also being produced in the run up to the festival.
16/02/2015
We've created a new website for Icon Italian Connection, a hair salon set in the heart of Mumbles, Swansea.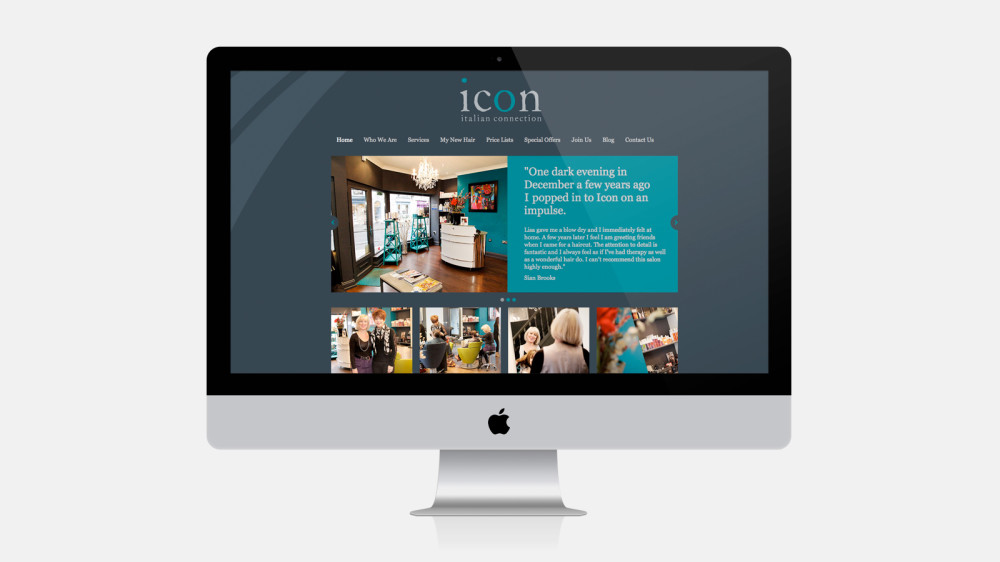 We've worked closely with owners Lisa and Andrea to design and build a modern, easy to use website that would reflect their passion for creating the best salon experience for their customers. A range of printed promotional material has also been designed, including price lists, leaflets and posters.
27/06/2014
We've recently started working with the lovely folk at Ludlow English Song Weekend, a festival that celebrates traditional and contemporary English song in one of Britain's loveliest market towns.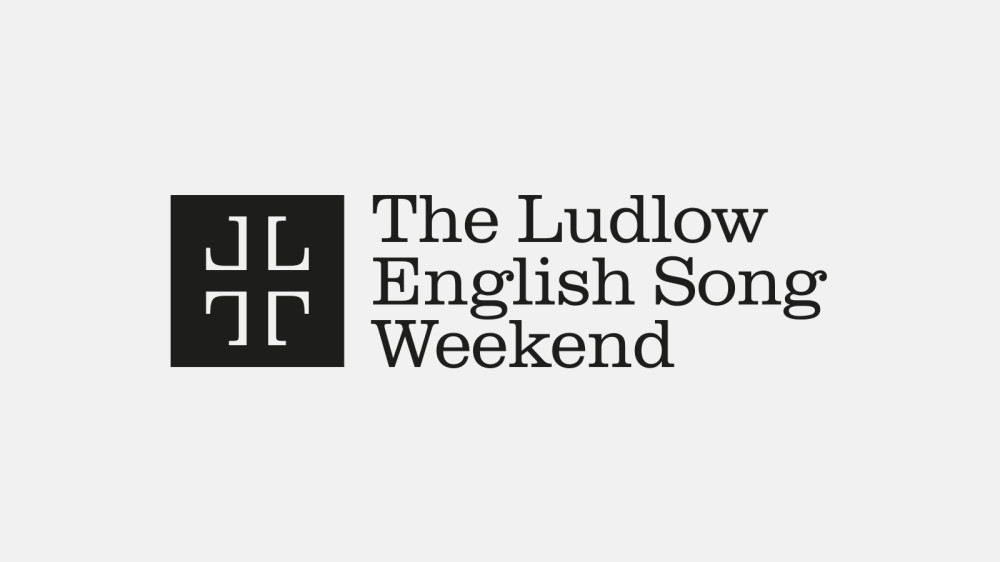 The Finzi Friends have presented English Song Weekends in Ludlow since 2001, and as the festival has grown so has the need for a strong, consistent brand.
We were approached to create a logo for the festival which reflects the passion for traditional English Song as well as the celebration of contemporary music and new talent. Drawing influence from the St. George's Cross and the Tudor architecture of Ludlow's historic buildings the logo also uses a classic English typeface.
A new website and promotional materials will follow soon.
23/10/2015
We are very excited to be working on a new website to support the Keeper(s) Exhibition, a collaborative art project originated by Bella Kerr.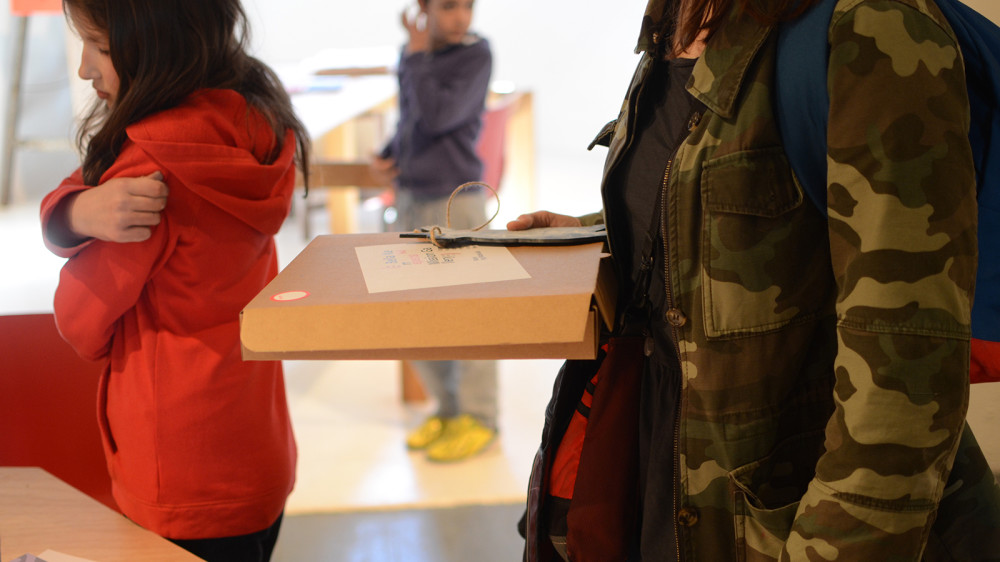 Keeper(s) took place at Mission Gallery, Swansea, in April and May 2013. The new website will serve not only as an archive of the exhibition but will also provide a location for new submissions.
20/08/2014
We've designed a new logo for Armor Air, a company specialising in the installation and maintenance of air conditioning equipment.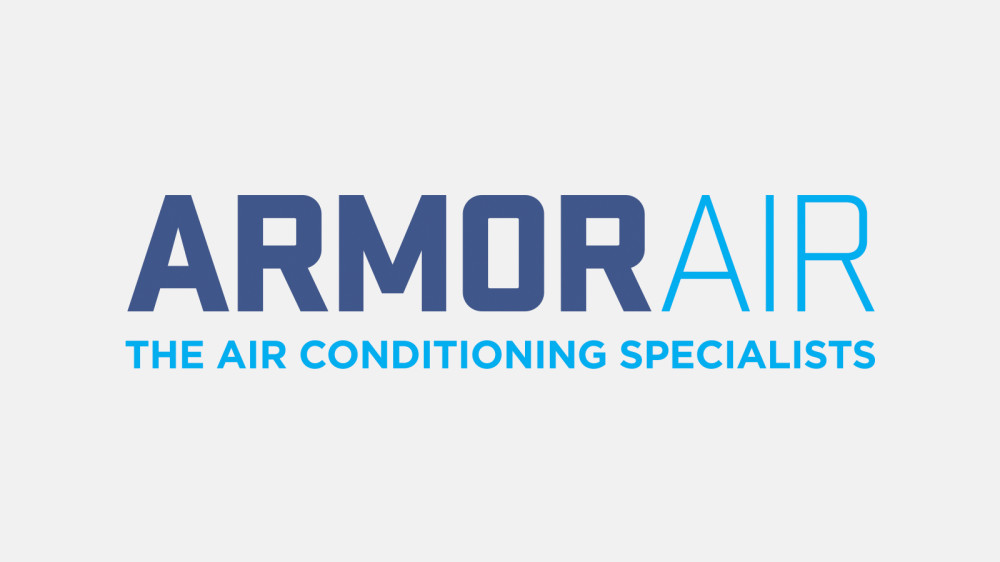 A website holding page is also being designed and built, along with business cards, t-shirts, vehicle graphics and a range of other printed material.
14/02/2014
We recently created a new logo and marketing material for The Race for Glory, a mini tennis tournament aimed at 5 – 11 year olds.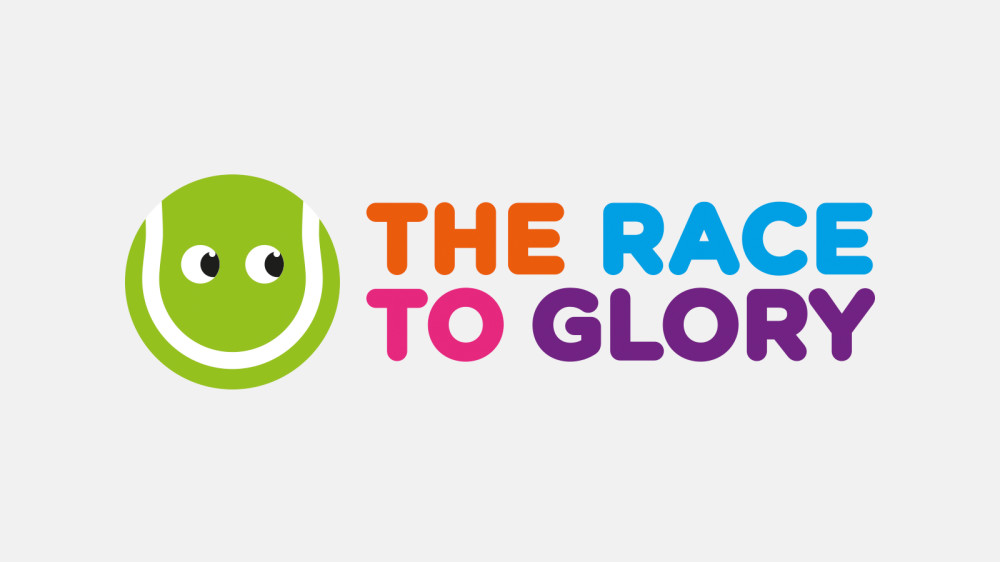 Set up by Swansea Tennis and Squash Club to encourage young players to compete in a fun, friendly environment The Race to Glory runs for 6 weeks every term. Players compete each week, aiming to accumulate as many points as they can in a race to become the ultimate champion.
Using bright colours, a friendly typeface and a happy, smiling tennis ball character we created a fun design that will help encourage children to play and enjoy tennis.